There are more than 600,000 restaurants in the United States. That means that your restaurant has some pretty stiff competition. With that kind of choice available, any visitor who has a less-than-stellar experience at a restaurant is unlikely to come back for more. In fact, as many as 60% of visitors to a fast casual restaurant visit only one time, never to return after their initial visit.
One of the best ways to set your restaurant apart from the rest is to create an exceptional customer experience. But how do you do it? Here are a few ways to enhance the customer experience in your restaurant.
1. Create a Community Via Social Media
Social media plays a big part in the lives of most Americans. Nearly 70% of American adults are active on social media, with three-quarters of people who use social media checking in on a daily basis. More and more restaurants have started meeting their audience where they live— on Facebook, Instagram, and Twitter. How do you establish your place in the social media landscape? Invite visitors to your restaurant to join you there.
Notifying patrons that you're active on a variety of social media platforms is as simple as creating colorful, eye-catching signage directing patrons where they can find you. You can place signs in highly visible spots such as on tabletops and next to registers or even create window clings, table graphics, and floor graphics suggesting that patrons check out what you've got to offer on social media. Incentivize customers to "like" your restaurant on Facebook or follow you on Twitter or Instagram by offering them a discount on their next visit or a free food item.
What will patrons find when they do make their way over to your social media platforms? Ideally, a fully-engaged social media presence. If you're inviting customers to check out what you have to offer on Facebook or Twitter, be sure that you've got something for them to see. Post regularly to all of your active social media accounts and positively engage people who reply to your posts or tweets— regardless of whether their comments are positive or negative. (55% of customer requests for service on social media are ignored; if you make a point of engaging your customer positively, you're going to make an indelible good impression.) Hold contests, encourage photo sharing with a dedicated hashtag, and make your social media accounts a fun and positive place to visit.
2. Give Your Restaurant a Personality
One simple way to enhance your customers' experience is to create an environment that reflects your restaurant's "personality"— the mood, the ambiance, the vibe. What feelings do you want patrons to have when they walk in the door? Are you eager to create a relaxing experience? Choose a tranquil color scheme for the walls, floors, and signage, with an emphasis on low-key blues and greens. Keep music quiet and low-key. Ensure that your seating is comfortable and clean, allowing guests to focus on enjoying their dinner and recovering from their stress-filled day.
Want a more upbeat and fun vibe? Bright and colorful signage, wall colors, and floor tiles contribute to the mood, but the best way to firmly put your restaurant in the "fun" camp is to run events. Is your clientele primarily adults? Offer a regular trivia night, live music, theme nights, beer and wine tastings (if you're properly licensed to do so), and other fun events that will give people a positive experience.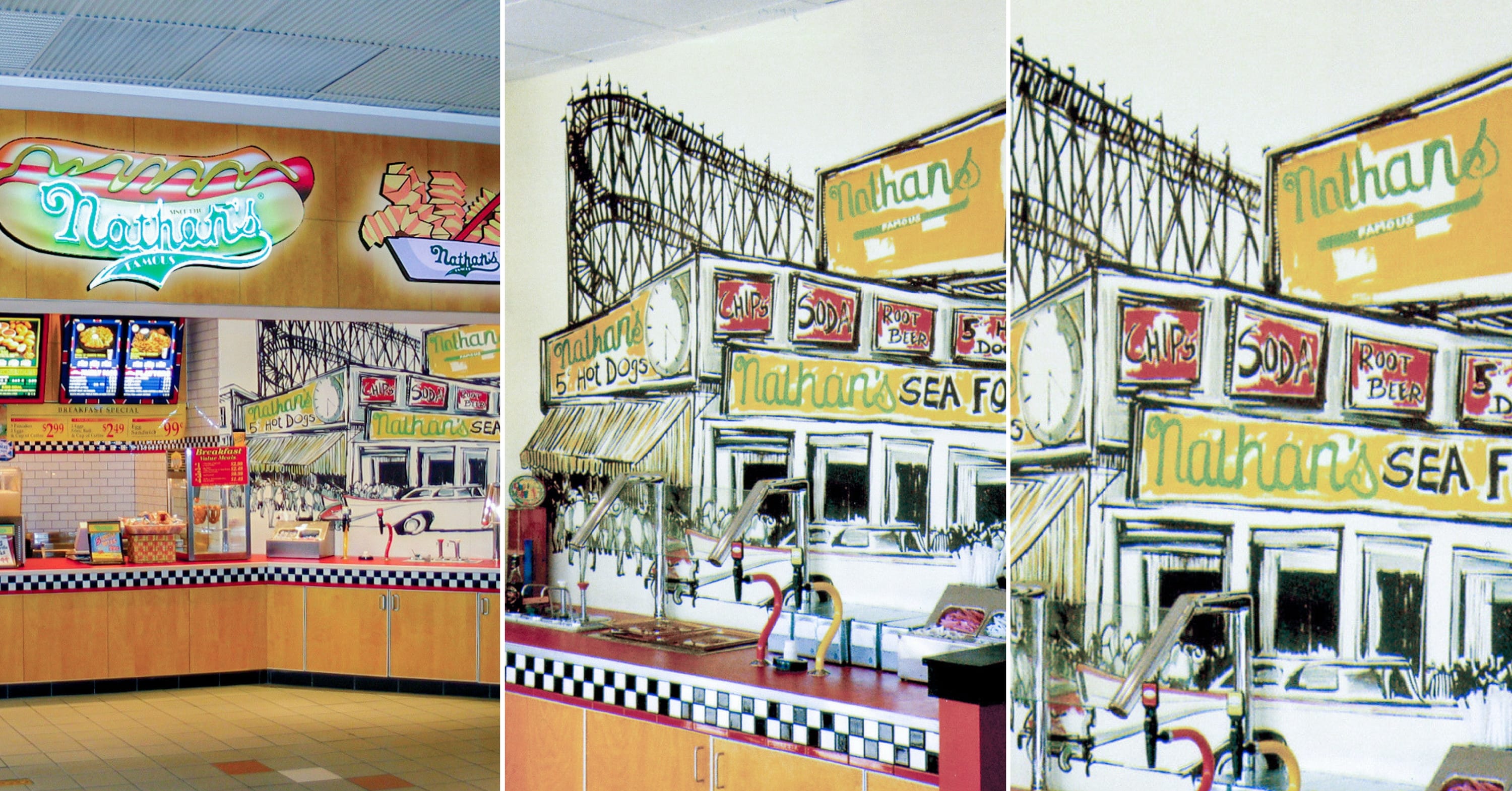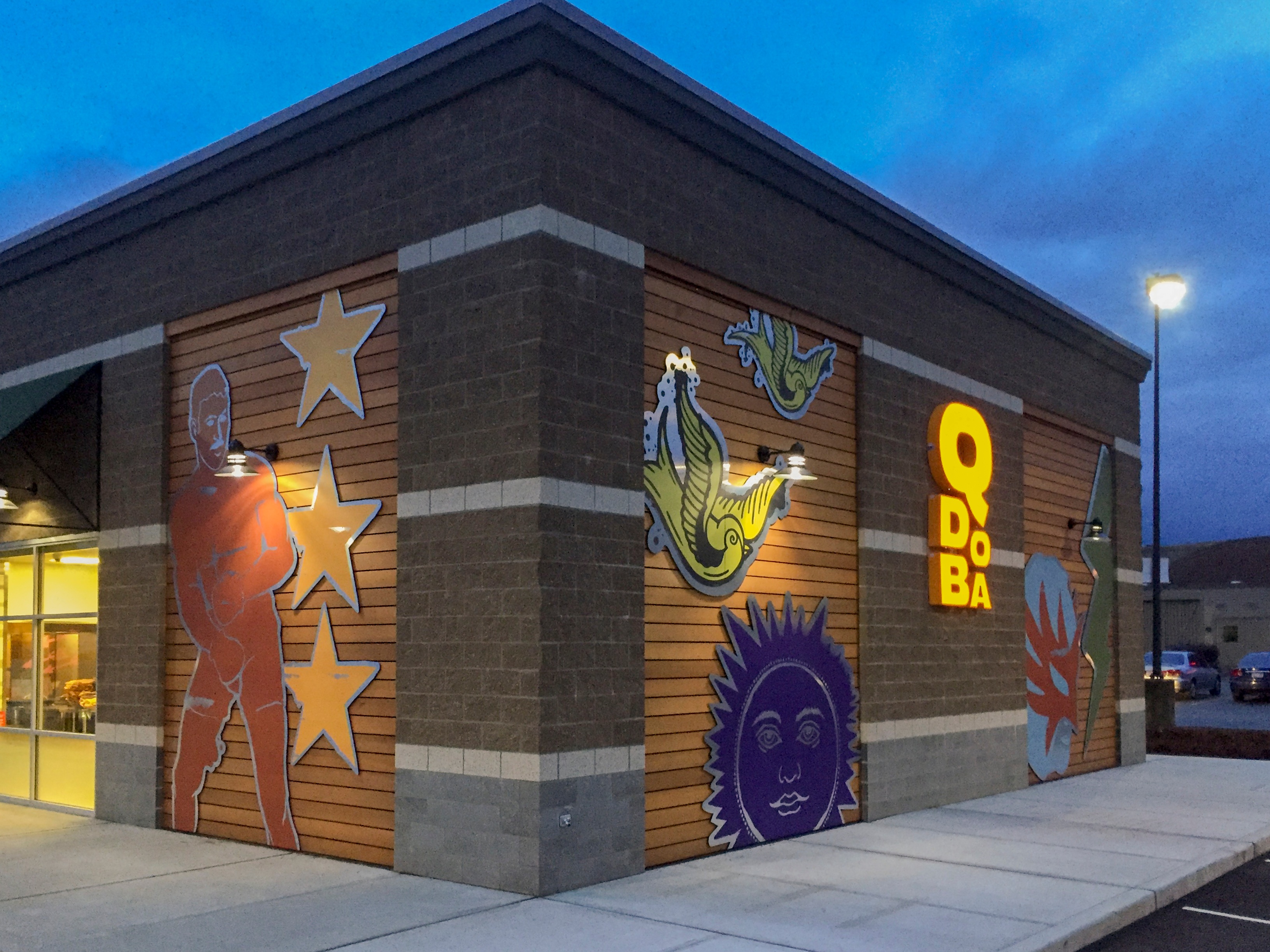 Eager to engage families? Nothing will endear you to parents more than offering their children fun and engaging experiences that will keep them occupied while the grownups eat in peace. Of course you need to have a dedicated children's menu— work with your printing partner to create something engaging and on-brand for your restaurant— but creating a special kid-friendly space within the restaurant is appealing, too. Wall decals and floor decals can set the area apart from the rest of your restaurant and bring in more color and fun. (Be sure that the kid's area is visible from all parts of the restaurant— you want the adults to be able to see the children at any time without effort.) Bringing in fun entertainment on designated nights will not just be enjoyable, but it could start a tradition that will bring the family in week after week for years to come.
3. Focus on Customer Service
You might have an engaging social media campaign and a fun and active ambiance, but none of that matters if your customers don't feel that they're prioritized by you and your staff. How can you be sure that your customers are getting top-notch service from the moment they walk in the door? Put yourself in their shoes.
Look at your menu board. Is it well-lit and easy to read? Does it have the required nutritional information clearly and legibly posted? Are the pictures appealing and colorful? Does your point of sale have a clear and logical flow? Is everything clean and free of debris?
When you speak to your workers, do they look you in the eye and speak confidently? Are they friendly and attentive? Are they focused on the work at hand, or paying more attention to their coworkers than the people standing on the other side of the counter?
Look around the dining room, and try to see it from a patron's point of view. Does the decor look tired and out-of-date? Is the signage tattered, vinyl decals peeling, or graphics chipped? A refresh is easier to accomplish (and less expensive) than you might think, so don't let your decor linger in this condition. Failure to keep your dining room looking its best can be perceived as a lack of care for your customers' comfort.
Enhancing your restaurant's customer experience doesn't have to be difficult or expensive. With an attentive eye to detail and a willingness to embrace positive change, you can create an impactful experience that will bring customers back again and again. Interested in talking to one of our QSR/Fast Casual Restaurant experts about more ways to improve customer experience? Contact us today.