Advances in material and adhesive technology allow for a lot of possibilities in fleet and transportation wraps. A variety of permanent or temporary substrates and adhesives allow owners a lot of control over their graphics; they can change them out on a seasonal basis, or choose different approaches that ensure a longer-lasting wrap that stands up to tough conditions.
But what about other applications for these miracle materials?
Floor Graphics for High Traffic Areas
These durable, eye-catching designs are used for special occasions, wayfinding signage, and marketing campagins. Floor graphics are more than just another form of branding; they offer an opportunity to make creative use of space that sticks with your audience in a less conventional way.
Floor graphics can be adapted for a variety of situations; they can direct consumers while they shop, promote an event, display brand identity, make a trade show booth more interesting, adorn an area with custom carpet, and so much more!

The very nature of a floor graphic means it needs to be tough enough to withstand traffic while still maintaining a vibrant image. Our partnership with 3M allows us access to the highest quality materials on the market for use in any setting and on virtually any surface. Depending on your exact application we will recommend a material that is scratch, scuff, and slip resistant, while also holding up to commonly used cleaning solutions.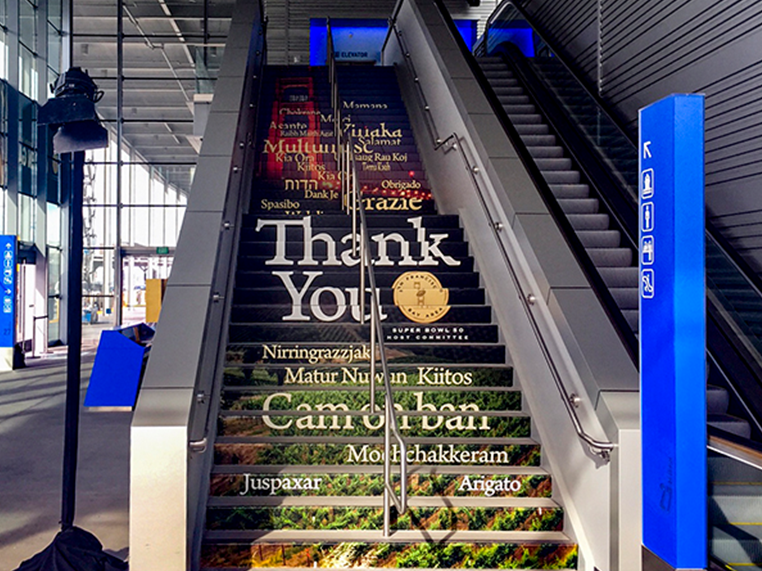 MUNICIPAL / PUBLIC ART WORKS
The Southeast Como Improvement Association (SECIA) worked with The Vomela Companies and the City of Minneapolis Public Arts Commission to wrap utility boxes with vibrant graphics to improve the aesthetic appeal of street corners around the neighborhood.

Utility boxes are exposed to Minnesota's extreme temperatures. The Vomela Companies were challenged to turn local art into durable and eye-catching graphics that would add value to the neighborhood for years to come, and the outcome was a success.
Here's another example of hardworking graphics that stand up to all kinds of extreme conditions: art-covered water towers!

Recycling Bins
Trash totes, dumpsters, and recycling bins have to endure tough weather conditions and hard use. The right material and technique is essential to make sure the money you invest in good signage isn't getting thrown away. Choose material that will last, withstand your weather, and can be cleaned up easily.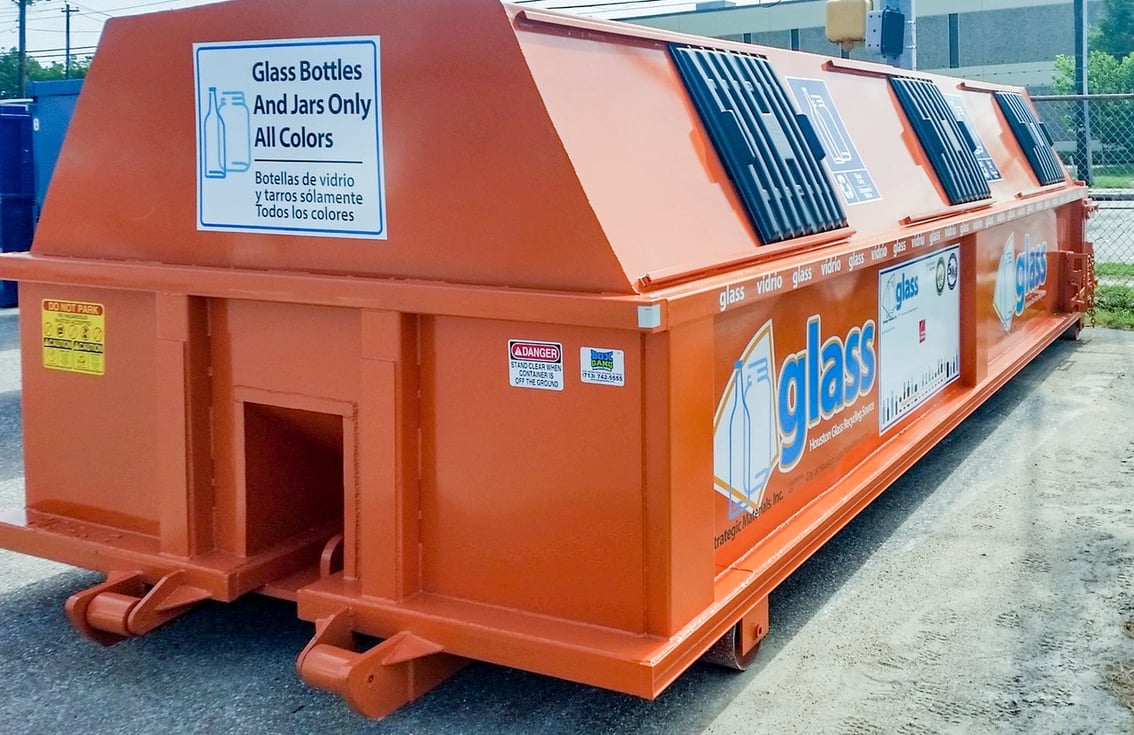 Covering Graffiti
Have an outdoor area that keeps getting vandalized with graffiti? The rugged nature of the 3M product we use, combined with a simple cleaning solution in case of vandalism, make it the perfect choice for wrapping an object, wall or space like a bus stop waiting area. Wipe away graffiti easily with the cleaning solution, rather than power washing or repainting every time.

Whether indoor or outdoor, moving or standing still, blazing hot temperatures or freezing cold, we have materials and experience to design a creative solution for your need. Contact The Vomela Companies for durable, eye-catching graphics that bring your brand or your city to life.