When we say, "big ideas printed at any scale and on any surface," we really mean it. In our 75 years in business, we have pushed our creative boundaries and printed on so many materials and objects, that it's hard to list. While we've printed on many things, the world is big and we know we haven't printed on everything (yet). We've helped rebrand and have printed and installed graphics for major retailers and brands, grocery stores, shopping malls, retail stores, college/university campuses, stadiums, large events and trade shows, and more.
This list is meant to inspire you to think big about your projects. We're more than a specialty printing company; here at The Vomela Companies we can make those big ideas come to life.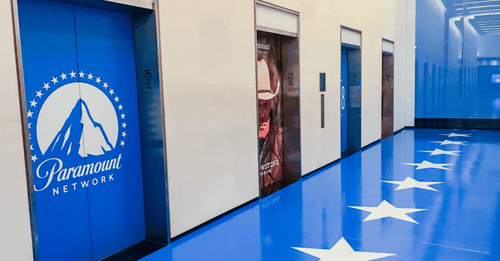 Indoor Graphics
Shopping malls, orchestra halls, and bathroom stalls; there is no place our print capabilities don't reach. If you've been to a store, restaurant, or entertainment venue, you've seen graphics printed by The Vomela Companies. Our indoor printing scope covers everything from retail POP and stadium wayfinding to the poster hanging in your local healthcare clinic.
Aisle signs and directories
Backer paper
Backlit illuminated signs
Banners and banner stands
Bank graphics
Barricade graphics
Boardroom graphics
Cafeteria graphics
C-Store graphics
Cafeteria graphics
Ceiling displays
Checkout signs
Coffee cart graphics
Conference rooms
Counter displays
Counter mats
Column wraps
Custom pillows
Department signage
Die cut vinyl graphics
Directories
Displays
Door graphics
Easel signs
Elevator graphics
Entryway graphics
Fabric banners
Floor graphics
Floor mats
Free-standing signs
Hallway graphics
Halo signs
Hanging banners and signs
Hospital wayfinding
Healthcare graphics
Jewelry counter displays
Mall graphics
Marketing center graphics
Menus and menu boards
Merchandising bins and signs
Murals
Museum exhibits
Office graphics
Oversized games (like a giant chessboard)
Permanent graphics
Plexiglass barriers
Point of purchase (POP) displays
Posters
Privacy screens
Promotional end caps
Quick service restaurant (QSR) graphics
Retail graphics
Sale signage
School signage
Seasonal displays
Sidewalk and sandwich board signs
Silicone edge graphic frames
Stair graphics
Store décor and signage
Store displays
Storefronts
Sustainable signage
Table graphics
Temporary graphics
Wall murals and wraps
Wayfinding signage
Window clings and decals
Window graphics
Outdoor Graphics
We go big when you're not at home. Our print offerings thrive outdoors and can take whatever shape you need. We take your ideas from concept to design, prototyping, and production.
Awning graphics
Barricade graphics and fencing
Brick wall vinyl graphics
Column graphics
Construction barricades
Curbside pickup signage
Drive thru signage
Fair graphics
Festival graphics
Gas station graphics
Golf tournament signs
Flags
Finish line banners
Flagpole banners
Stadium and sports graphics
Street graphics
Stair graphics
Marathon graphics
Murals
Park and playground graphics
Parking lot signage
Pole banners
Pool graphics
Real estate graphics
Stadium wraps
Truss graphics
Wall murals and wraps
Wayfinding signage
Window graphics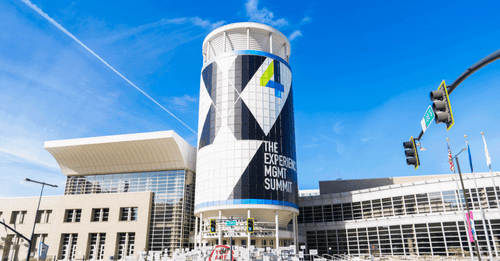 Event Graphics
You're invited and we're excited to engage attendees with eye-catching event graphics and trade show booth design. Our team of graphic design and printing experts can help you create memorable events for any occasion.
Access passes
Backdrops
Banner stands
Brochures
Charging stations
Credentials
Event barricades
Event credentials
Exhibit graphics
Experiential marketing events
Fabric backdrops
Gift bags and boxes
Gift cards
Invitations
Menus
Printable carpet
Pop up stores
Sanitizer stations
Selfie stations / selfie wall
Side and back walls
Step and repeat backdrops
Table drapes
Tent and flag banners
Tickets
Towers
Tradeshow booth graphics
3D Dimensional Printing
We don't just print or print on flat objects, walls, and floors. From large to small, The Vomela Companies' team of designers and prototype engineers will bring your idea to life in the 3D space. No idea (or object) is too big or too small for us to handle.
3D displays
3D dimensional letters
ATM machine graphics
Augmented reality displays
Bags
Bike boxes
Bike rack graphics
Bus shelters
Coffee stations
Coolers
Credit cards
Cups
Dimensional signage
Dump bins
Dumpsters
Elevators
EV charging station graphics
Face shields
Flashdrives
Golf carts
Helmets
Liquor bottles
Lockers
Napkins
Picture frames
Projection screens
Stacking cubes and boxes
Standees
Tower wrap
Tiered displays
USB drives
Water bottles
Water towers
Zip line tower

Small Format Printing
Big isn't always better. Small printing can make a large impact when done well. Whether you need direct mail printing or vast quantities of business collateral, rely on The Vomela Companies for your commercial print marketing needs.
Adhesive decals
Annual reports
Appointment reminders
Books
Brochures
Brochure holders
Business cards
Calendars
Collateral
Direct mail
Folders
Game boxes
Gift boxes
Greeting cards
Holiday cards
Invitations
Kitting and fulfillment
Labels
Magazines
Magnets
Manuals
Marketing collateral
Notepads
Pamphlets
Personalized direct mail
Planners
Postcards
Programs
Promo boxes
Stickers
Table tents
Variable data printing
Welcome and new employee boxes
Product Packaging
Beautiful, sustainable product packaging is where we shine. The Vomela Companies offer any combination of services, including creative conceptions, prototyping, branding, graphic design, and print production.
Bottle and cap packaging
Cannabis packaging
Cosmetic packaging
Customized packaging
Corrugated boxes
Folded cartons
Food packaging
Holiday packaging
Inner packaging
Laminated pouches
Neck ringer
Outer packaging
Poly bags
Pop up trays
Product labels
Product trays
Rigid boxes
Scratch and sniff packaging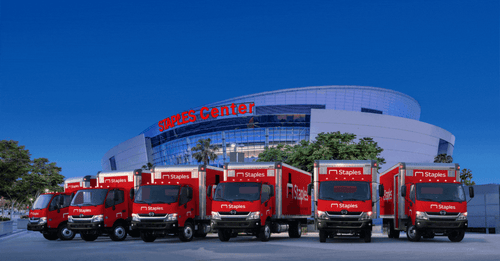 Vehicle Wraps and Corporate Fleet Graphics
The ultimate traveling salesman. Fleet graphics are a brilliant opportunity for your business to build brand awareness with striking vinyl graphics, decals, and wraps.
Ambulance graphics
Airport shuttles
Boat wraps
Car decals
Delivery vans
Emergency vehicles
Fleet graphics and wraps
Fleet rebranding
Food trucks
Motor coach graphics
Police cars
Public transportation
RV graphics
Semi-truck trailers
Shuttle wraps
Subway graphics
Tour bus graphics
Trailer wraps
Train graphics
Truck wraps
Vehicle graphics
We love to help bring our customers' big ideas to life and we would love to work with you on your next project. If you have inquiries about an application that you don't see on this list or would like more information, please contact us.