As the world returns to normal after a tumultuous year, more people are venturing out of their homes again. Now is the time to make a splash in lobbies and entryways. Welcome employees back to the office and remind folks that public spaces are no longer something to figure with a "wow" moment to remember.
Here are three tips to create an exciting and inviting experience that make an impact.
Use the space
It sounds obvious, but use your space to its full potential. Think three dimensional; don't be limited to just the walls. Our experts can help.
Have a narrow, five-story atrium? Consider a ceiling installation. Have more open floor space than the Grand Canyon? Create intimate moments with temporary walls or popups. Have unsightly or unused amenities? Wrap them in a conversation starting design.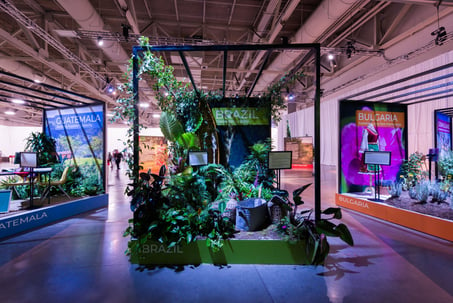 An experienced professional can help bring your space to life by looking at your space in a way you might not have yet.
We start each project with a walk through of your space to get a feel for what is possible. The next step is a consultation on your vision for the space, which is where the fun begins. You may have an idea or concept for your building's lobby. Our team can make it sing. We have the knowledge and experience to bring your concept to life and elevate to another level. Sometimes literally.
For example, a client wanted to use art from a recent advertising campaign in their lobby. Instead of printing the flat images and hanging them from the walls, our team created a layered ceiling installation. Portions of the image were printed on individual pieces of transparent cloth and hung from the ceiling to create a stunning centerpiece for the space. From the entrance the full image could be view and the fabric turned into a kaleidoscope of colors as people traveled further into the space.
Light it up
Trend cycles are moving faster than ever before thanks to the influence of social media. What was in last month might already be stale now. SEG frames provide a flexible option to reinvigorate your space.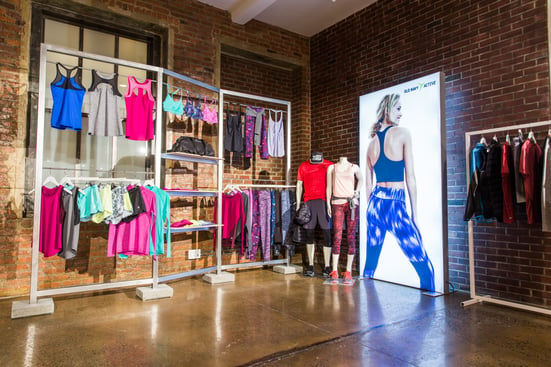 SEG frames can be hung from walls like art or suspended from the ceiling like a Megatron. Large or small, they can act as signage or function like temporary wall in a space. Art is printed on material that is stretched around the frame like a canvas, which gives them a more finished look than pop up banners or foam core prints on easels. Art can easily be swapped out without needing to purchase a new frame. And the best part is they can be lit from within.
Lights are used inside of SEG frames to create stunning visual effects. You can bring the outdoors inside with landscape lit to mimic sunlight or light up a city skyline at night. Or advertise your latest sale with a Vegas-style marquee. The options are endless with the combination of easily changed art prints and multiple lighting settings.
Good lighting never goes out of style. SEG frames help you keep things fresh so you can create spectacular moments in your lobby or entryway without breaking the bank. A knowledgeable professional can help you select affordable materials and installations that give you the flexibility to change with the trend cycle.
Go to the pros
When you want to create memorable moments in your lobby or entry way, be sure to go to the professionals. Our team of experts can provide input to help you use your space to its full potential. We can help you create something impactful that is on-brand, on-trend, and within your budget.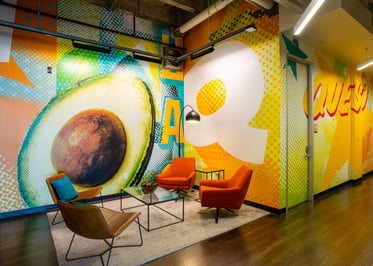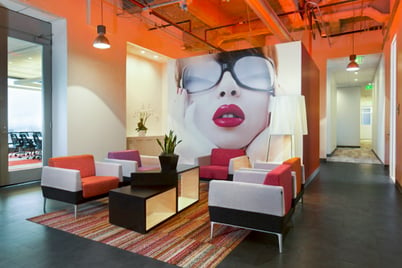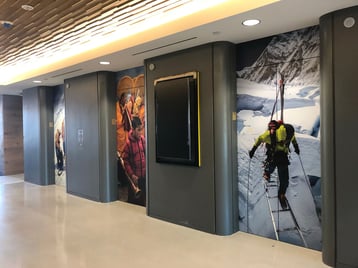 Not only do we have decades of experience, we also have the design team and printers that make anything possible. We are a full-service operation that can do everything from concepting to installation. Visit our gallery to see how we have helped customers create "wow" moments in their own spaces.
Reach out to learn more about how we can help you with your next project.