When it comes to the QSR and Fast Casual Industries, we know the high stakes involved when running a time sensitive promotion or trying to hit a grand opening date. No matter what your promotion is, you want it to stand out and get noticed.
You're already at a distinct advantage if you're working with a creative, solution-oriented print partner—scalable service offerings, in-house design, customizable online tools, and experience/knowledge of effective strategies. Customer success is our success and we've seen what works (and what flops).
Here are three creative print tactics that will make your next promotion stand out from the crowd:
1. Direct Mail
Believe it or not, physical mail is on the rise. Many companies have turned to email as their main source of marketing, and consumers' inboxes have become saturated with low quality information. Direct mail is making a comeback because it creates another touchpoint that consumers aren't necessarily used to. Also, the resources necessary for a direct mail campaign (printing, automated mailing, bulk purchasing) represent an investment in the customer that doesn't exist with an email campaign. Variable data printing, also known as one-to-one marketing or personalized printing, offers customized, targeted messaging to prospective customers, placing a powerful marketing tool in your restaurant's hands. A good direct mail campaign should include:
Personalized URL (or PURL)— A PURL is a special landing page that was created specifically for the recipients of a direct mail or email campaign. Why is this a good tool for building a better list? It will not only improve the response rates—when a person is given a URL with their name in it, they're more likely to make the effort to click on it— but it will also improve your response tracking. You'll know immediately who's responded, and you can trigger a previously established automated workflow to start targeting them directly.
Calls-To-Action (CTAs)— Any good piece of marketing, whether it's print or digital, will contain a call-to-action, or CTA. Why? Well, without one, your customer won't know how or where to get what you're offering. Give them the guidance they need to take advantage of your product, and you'll be pleasantly surprised by the results.
Targeted Direct Mail— A direct mail campaign simply targets the people who are most likely to be interested in an offer, rather than blitzing everyone in town with your marketing materials. For example, if you owned a pizza parlor, it would be smart to orchestrate a direct mail campaign for the college campus in your town. (Pizza and late night studying are old friends.) Whether you choose to use a postcard, standard letter, or self mailer depends upon the message you're seeking to convey. Work with your printing partner to decide which is best for you.
Good Design— No matter what format you choose, be sure that you've created something that's attractive and well-designed. Whether it's a piece of direct mail, a point of purchase sign, or a landing page, it must be eye-catching and carefully laid out.
2. low-cost D
é

cor & Signage refresh

The message is out to your customers, but what happens when they walk through the doors? Your in-store promotional game needs to be just as strong. You have several options for affordably refreshing your interior and exterior look. Using these simple décor pieces you'll enjoy the following benefits to your QSR/Fast Casual restaurant:
Big impact, for less
Limitless design options
Apply direct to existing surface
Efficient and easy installation with very little downtime (if any)
Temporary-to-permanent adhesive solutions
Standees, wall murals, window decals—these are just a few of the temporary print solutions that can help make your next promotion POP.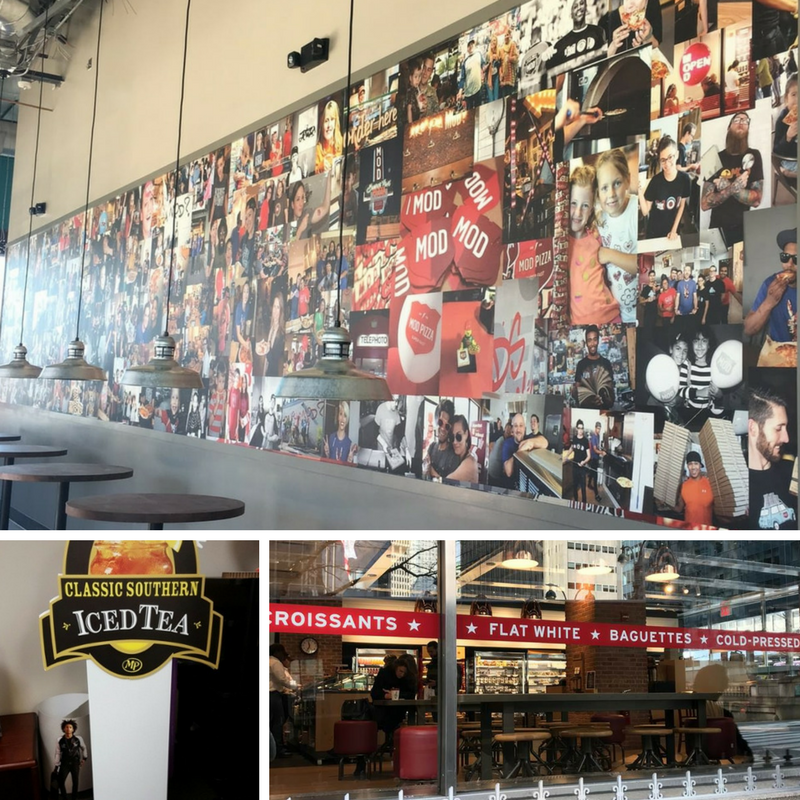 3. Fuel Your QSR/Fast Casual Restaurant with Fleet Graphics
Give your promotion a jump-start with fleet graphics. Whether you wrap a few delivery vehicles for your local restaurant, or partner with a national fleet to get your brand in front of millions of hungry drivers on the road, a fleet graphics strategy is a level of promotion you might not have considered before.
When it comes to outdoor advertising, fleet graphics are in a league of their own. To understand why it's so important to utilize fleet surfaces for advertising, let's first take a look at a 3M study which compared fleet impressions to other top media markets.
The study focused on Cost per Thousand Impressions (CPM). Consider an expensive medium like television, which averages around $23.70 CPM. Compared to that, traditional outdoor advertising channels like billboards and street displays are looking pretty attractive at $3.56 CPM.
The cost of fleet graphics? $0.48 CPM. That's pennies on the dollar for high-quality, high-exposure advertising.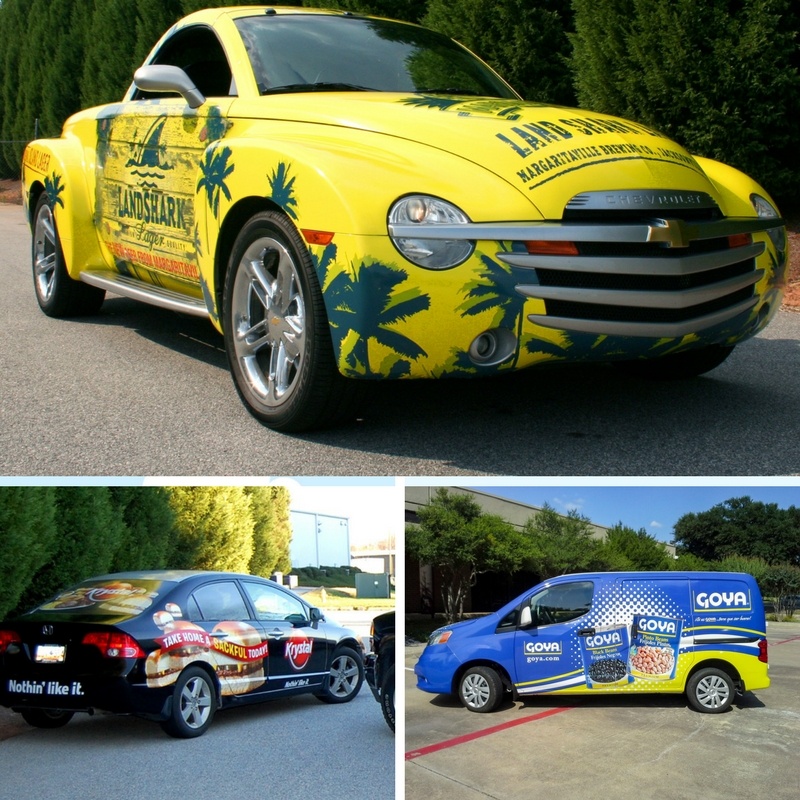 Direct mail, temporary store décor, and fleet graphics are three tactics that are winning with QSR/Fast Casual industry right now. You can make a big impact, for less with using one or all of these promotional print graphics solutions. Want to brainstorm your ideas with one of our QSR/Fast Casual Restaurant experts? Contact us today.